The Julia Community Prize 2023 nominations are closed and the winners announced! Winners will receive a certificate of accomplishment.
For their work on Enzyme.jl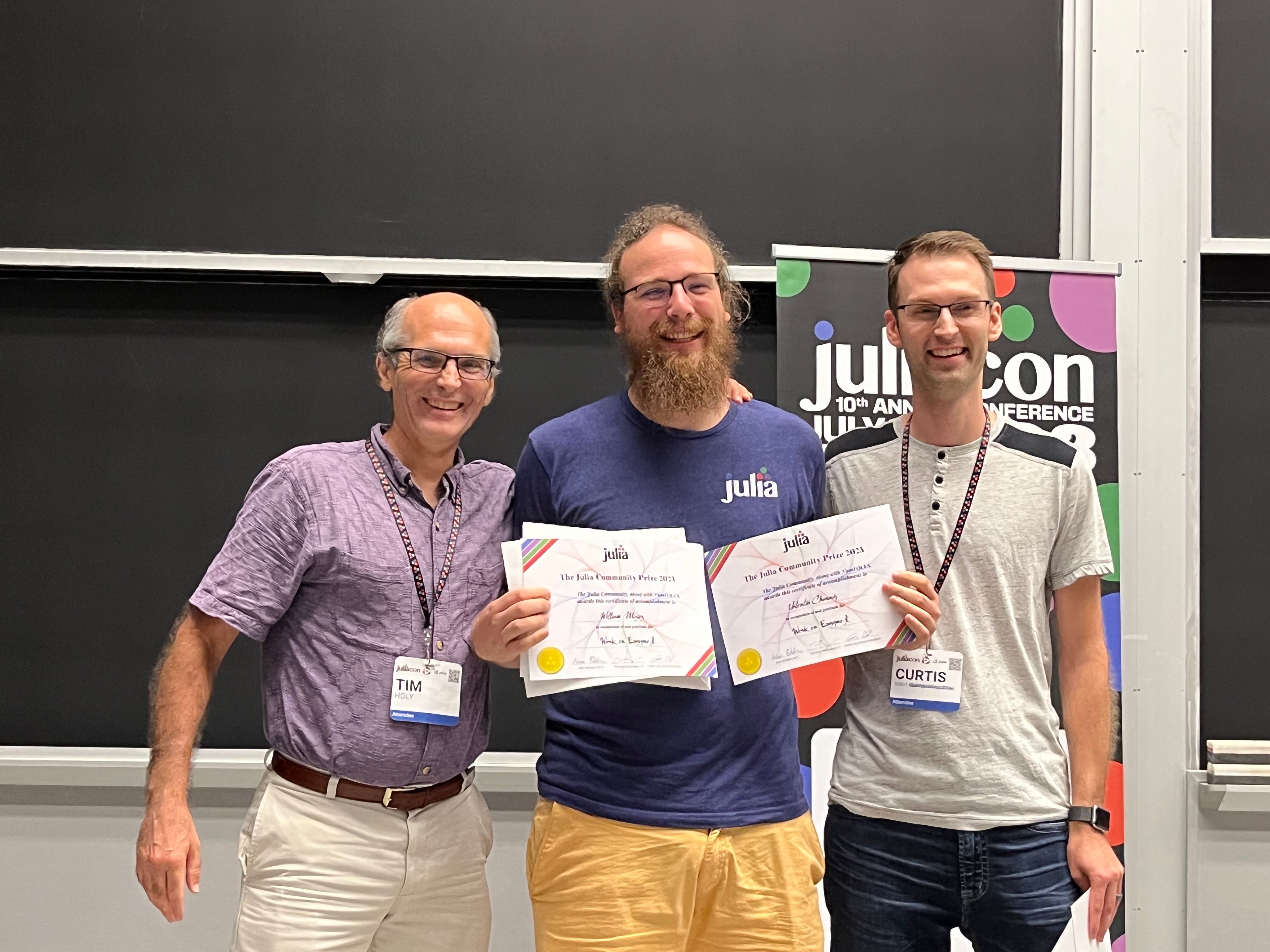 For their relentless work on Pkg.jl including package extensions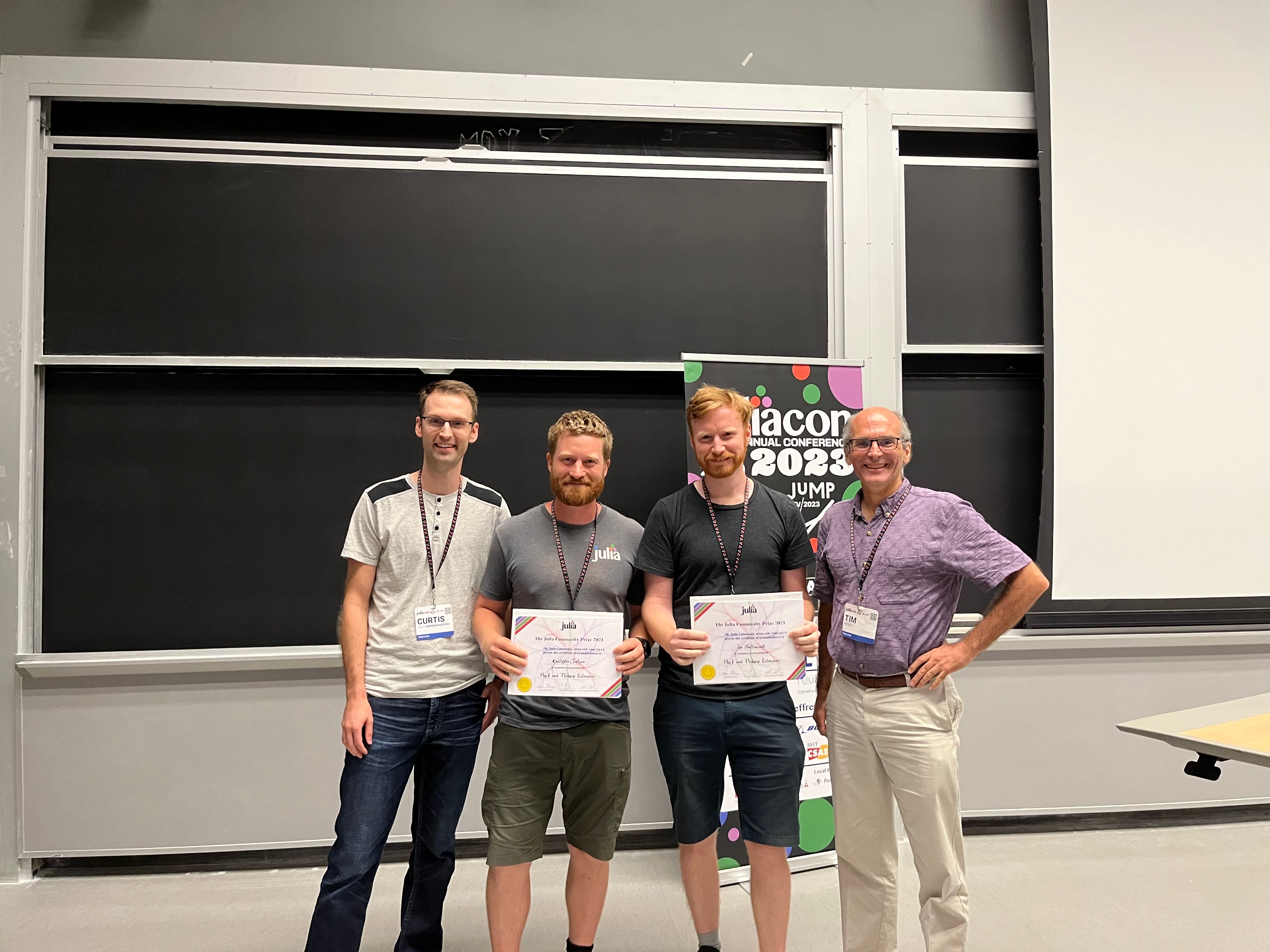 For his work on the SciML Ecosystem.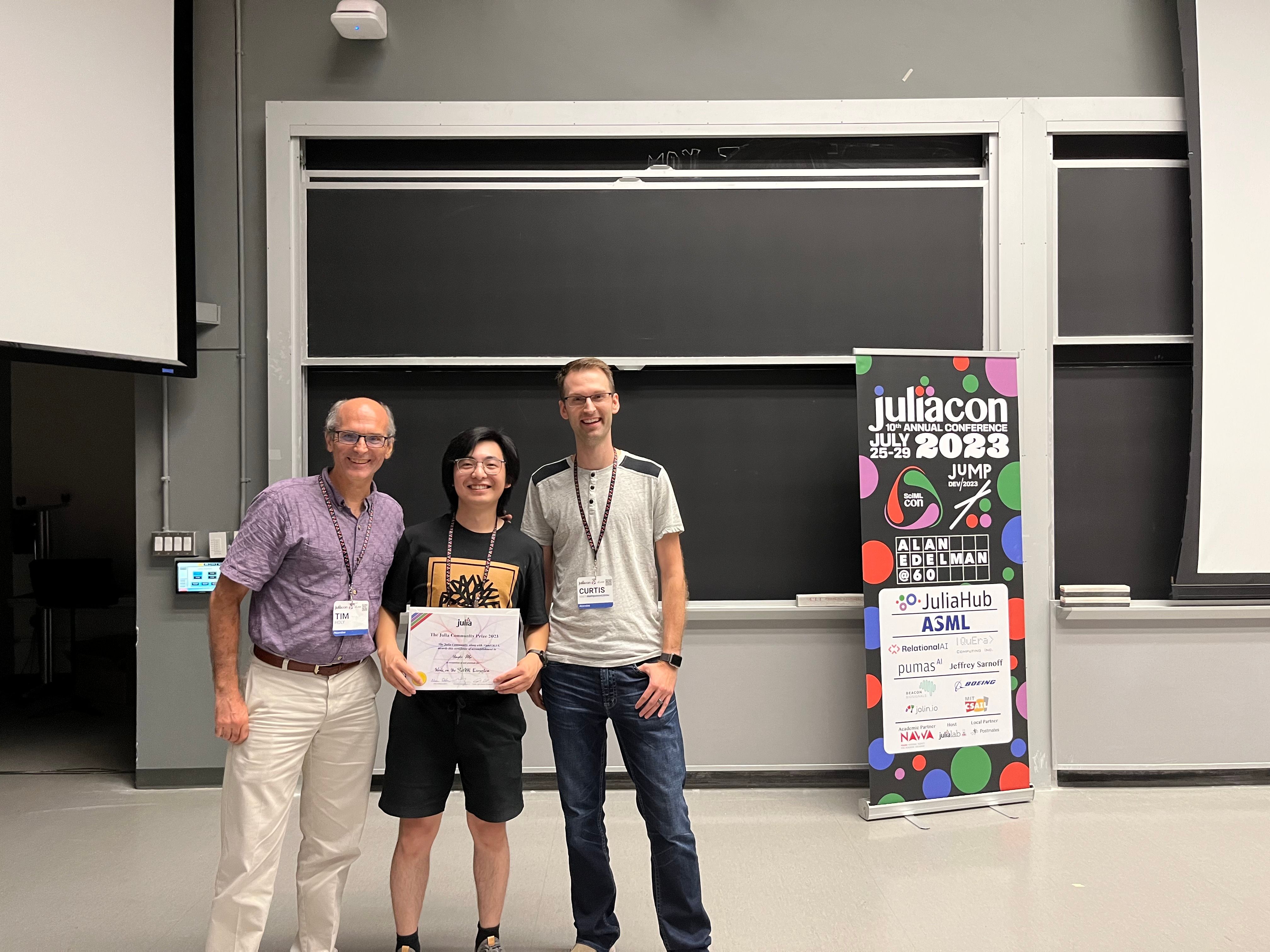 The members of the committee for 2023 continue to be Prof Alan Edelman, MIT; Prof Tim Holy, WU; and Mr Curtis Vogt, Beacon Biosignals.